I know the pain of wearing a heavy headset during the extended gaming sessions, or playing games whenever you are on the go.
Don't worry!
Just as I did, you might have to invest in a pair of gaming earbuds. But with so many models available in the market, you will get confused in determining what is best?
In this blog post, I'll be reviewing the Best 16 Gaming Earbuds that are designed for different kinds of users. I have considered many aspects such as sound quality, features, and price; so you can makeup your mind which is the best gaming earbud for you.
Best Gaming Earbuds Comparison Table
IMAGE
PRODUCT
DETAILS

Affordable Earbuds

Frequency Response:

20Hz – 20kHz

Microphone:

In-line Mic

Check Best Price

Runner Up(Budget)

Frequency Response:

15Hz – 20kHz

Microphone:

In-line Mic

Check Best Price

Budget Earbud

Frequency Response:

20Hz – 20kHz

Microphone:

In-line Mic

Check Best Price

Overall Best

Frequency Response:

20Hz – 20kHz

Microphone:

Dual Mic (Detachable)

Check Best Price

Best in Mid Range

Frequency Response:

20Hz – 20kHz

Microphone:

In-line Mic

Check Best Price

Earbud with Mic

Frequency Response:

20Hz – 20kHz

Microphone:

Dual Mic (Detachable)

Check Best Price

Premium Earbud

Frequency Response:

15Hz – 20kHz

Microphone:

In-line Mic

Check Best Price

Glinkster Choice

Frequency Response:

15Hz – 20kHz

Microphone:

In-line Mic

Check Best Price

Frequency Response:

20Hz – 20kHz

Microphone:

In-line Mic

Check Best Price

Best Wireless

Frequency Response:

18Hz – 20kHz

Microphone:

In-line Mic

Check Best Price

Frequency Response:

4Hz – 24kHz

Microphone:

In-line Mic

Check Best Price

Frequency Response:

20Hz – 20kHz

Microphone:

Without Mic

Check Best Price

Frequency Response:

20Hz – 20kHz

Microphone:

In-line Mic

Check Best Price
1. Razer Hammerhead Pro V2
These gorgeous yet powerful earbuds make it to the top of our list of best gaming earbuds – Razer Hammerhead Pro V2. With an extremely lightweight design made up of the aircraft grade aluminum, they offer incredible sound isolation and complete comfort.
Razer's unmatched sound quality and extreme bass make it stand out from the others. You can actually feel the gunshots, cannons etc. in your ears profoundly. Also, it features a good in-line microphone that works exactly how you expect it to be.
Durable and light, powerful audio, sleek design – what else you need in a good pair of gaming earbuds? Razer Hammerhead Pro v2 is unarguably the best earbuds for gaming in 2020.
Pros
Nice aesthetics
Bass-heavy sound quality
Durable
Flat Cable
---
2. Granvela G10
GranVela's G10 deliver the best in class sound and ultimate comfort to the ear. The specially engineered memory foam tips make it very easy to wear even for long hours.
Speaking with my experience, these earbuds fit so effortlessly in your ears that you will even forget that you are wearing them (For those of you who are wearing earbuds wrongly during all this time, check out my other article on how to wear earbuds properly) . Considering it's a budget product, the in-line mic works fine for the price.
Granvela G10 not only produces great sound and metal bass but it is also compatible with multiple devices, thanks to the splitter cable that allows you to plug them into almost every gaming device.
You will also get a carrying case and extra ear tips with this one. Isn't that cool? Well, that's why it is featured in our list of top gaming earbuds.
Pros
Multi-device compatibility
Powerful Bass
Comfy Fit
Good Design
Cons
Memory Foam Tips are less Durable
---
3. ROCCAT SYVA
Making it to the third position is Roccat Svya high-performance earbuds. The modern black and blue design with impressive edges is sure to up your cool quotient. It also features a good quality mic enabling you to talk with your gaming partners in multiplayer games.
Probably it does not lies in the premium section but offers a lot for the price. Play your favorite games with great audio quality, a tangle-resistant cord and light-weight design with Roccat Syva – the best budget gaming earbuds of 2020.
Pros
Great Audio quality
Tangle-resistant Flat cord

Super Lightweight Design
Cool aesthetics
Cons
Single 4 Pole jack (requires splitter)
---
4. Tt eSports Isurus Pro Gaming Earbuds (Editor's Choice)
Tt eSports Isurus Pro is one of the best earbuds with mic that is detachable. Though Tt (Thermaltake) isn't quite popular in the US, it has satisfied so many gamers in the Asian countries.
The main highlight of Tt eSports Isurus Pro earbuds is the 13.5mm insanely large drivers that produce the ultimate sound output. Just to mention, most in-ear headphones feature 9mm drivers.
The unique detachable mic is way better than any of the in-line microphones available with the competition. Voice clarity is superb as it blocks out the unwanted noise very effectively. And if you detach microphone, you still have a secondary in-line mic for you.
Pros
Best Sound Performance
Large Drivers
Detachable Microphone
Secondary In-line Mic
Cons
Color Combo won't suit Everyone
---
5. Edifier P270 – Best Mid-Range Gaming Earbuds
Edifier is a well known audio equipment company and their gaming earphones – Edifier P270 – are one of the best gaming earbuds under $20.
If you are a fan of clean and sleek aesthetics, then this set of Edifier P270 earbuds is a perfect pick for gaming as well as music too.
The metallic alloy build material offers a well-balanced sound output and decent bass too. And for communicating with your gaming squad, you get a fine in-line microphone with control button too.
The Edifier comes with good durable build and three silicone gel earbud tips to fit in all sizes. Everything sums up to make Edifier P270 the best earbud with mic.
Pros
Metallic Alloy Design
Good Noise-isolation
Durable
Cons
Comparatively lesser Bass output
---
6. Mad Catz E.S. Pro 1
If the colors of Tt eSports Isurus Pro didn't impress you, then Mad Catz ES Pro earbuds are all you need.
With a detachable mic, 13.5mm drivers, secondary mic and great ergonomic design, this pair of gaming earphones give tough competition to everything else on this list.
Unlike Isurus Pro, the dual mics of ES Pro 1 can work in unison. Also, they have an extra ear hook that helps to put the earbuds in place no matter how you use them. Though, a number of people have faced some difficulties in wearing these for longer stretches.
The only department where it lags a little is the Bass (comparatively though).
But still, considering the overall audio performance, Mad Catz ES Pro 1 is a good choice for best gaming earbuds with mic.
Pros
Better Voice Clarity with Dual Mic
Ergonomic Design
Modern Color scheme
---
7. Sennheiser Momentum
Sennheiser is no doubt a leader in the audio equipment's space and you can expect great audio quality from Sennheiser Momentum if not anything else.
In fact, the amazing audio performance that it offers has secured itself a spot on our list of great gaming earbuds of 2020.
During gaming, most of the gamers prefer to get good bass and wider sound spectrum. And Sennheiser Momentum offers exactly the same. The bass is punchy, accompanied by prominent highs and fine mids. Though some others on this list produce better mids.
To provide good communication during multiplayer games, these gaming earbuds are equipped with an in-line microphone which does a pretty decent job.
Talking about the design, it gives a nice premium feel with embossed logo and in metallic accents.
Pros
Sleek Premium Design
Uncompromising Sound
Good Bass Output
Flat Cord
---
8. HyperX Cloud Earbuds
For those who love gaming on-the-go, I would recommend HyperX Cloud earbuds! I personally use these with my Nintendo Switch and it impressed me beyond my expectation.
If you have used any of the HyperX gaming products, you already know about the kind of quality they provide for the best gaming experience. Same is the case with these earbuds.
The HyperX Cloud earbuds feature trendy looks with sleek form factor. It comes with 3 sized replaceable earbuds to fit your ear comfortably.
Talking about the sound quality, I only have one word – Stunning! With 20Hz- 20000Hz frequency response and 14mm powerful drivers with magnets, HyperX Cloud gives the best audio experience for gamers!
Also, the in-line mic is perfect for game chat. I would definitely not recommend these if you're looking to use them for music also because they're not up to the mark for listening to music.
Otherwise, not many earbuds on this list would beat HyperX Cloud earbuds when it comes to gaming! If you also own a Nintendo Switch, just give these earbuds a try!
Pros
90-degree Angled Design
14mm Drivers
Impressive Game Audio
In-line Mic
9. ActionPie VJJB-V1S
Making it into the top 10 spots on our list is the ActionPie's VJJB – V1S.
With uniquely engineered dual drivers, the audio performance is quite surprising, particularly the powerful bass and clear lows. ActionPie VJJB-V1S feature an in-line mic for giving commands to your gamer gang! The microphone performance is acceptable if not very good.
The only questionable thing is the durability. A number of users have complained about it. But my take is that it works perfect for 4-6 months and after that time, there will surely be much better options available. What say? 😉
Another thing that makes it worth buying is the loads of accessories you get including carrying pouch, hard case, seven extra ear tips and more. So, technically there's nothing to loose.
Pros
Unique Drive Engineering
Ultra-realistic sound
Powerful bass
Balanced tones
---
10. PlayStation Vita Earbuds for PS4
Well, PlayStation is no new name in the gaming world. But talking about PlayStation Vita earbuds, you might wonder Vita has been discontinued. Don't worry. These are one of the most durable gaming earbuds which are compatible with most standard gaming devices.
The build is clean and professional and the ear tips are quite comfortable. With great audio quality and decent mic quality, you cannot ask for more!
Everything is up to the mark here but when you regularly use them for months, they'll start degrading and losing the perfect fit over time. Though, there's not a significant effect on the performance. Given the excellent warranty service, you must not hesitate to buy these.
Pros
Amazing Sound
Easy to Use
Build quality
---
11. Sentey Bullex In-ear Headphones
Next addition to our list is from Sentey – the Sentey Bullex Gunmetal earbuds. Premium corrosion-resistant metal, brushed finish and bullet-like shell design are definitely worth owning.
Coming to the performance, Bullex Gunmetal earbuds deliver adequately loud sound and good noise isolation. They also offer interchangeable front caps for different types of music.
You might be wondering if everything is so good then why it is on the 11th spot? Well, that's because they are only compatible with PCs and not with other gaming systems like Xbox or PS4.
But the amazing sound experience makes Sentey Bullex Gunmetal earbuds the best In-ear Headphones for PC.
Pros
Bullet-like design

Corrosion-Resistant
Sound Isolation
---
12. Symphonized NRG
In case you are wondering to buy the wireless gaming earbuds, then Symphonized NRG earbuds are the one to pick blindfolded. The unique wooden design offers ultimate acoustics and solid bass response.
This unique pair of earbuds can be connected over Bluetooth to most of the gaming devices as well as your iPhone, Macbook or laptop. To our surprise, they work perfectly fine even at a distance of 20 ft.
In the in-line control unit, you get a microphone and volume control buttons. The microphone gives an acceptable performance. The best part is you can play straight for 8-10 hours long and these earbuds wont die (not sure about you in the game :P)
Pros
Unique Wood design
Great Acoustics

Amazing Bass response
Wireless
---
13. Sony MDRXB50AP
Sony is a global leader when it comes to audio and known for great music earphones. And, Sony MDRXB50AP Extra Bass is one pair of earbuds that are absolutely worth mentioning in our list.
You may ask why? Well, the name says it all – Extra Bass. You cannot ask for more bass with a 12mm earbuds. Apart from bass, they have special magnetic drivers that offer pretty good mids and highs too.
The clear sound and comfy feel of these earbuds combined with a simple easy to use microphone make this a smart choice for a reasonable price.
Comes in two color schemes – Red and Blue. We guarantee you gonna enjoy your games with these for sure.
Pros
Clear sound
Special Magnetic Drivers

Comfortable feel
---
14. Honstek X6
Are low on budget and still want good gaming earbuds? Grab Honstek X6 earbuds and you won't be disappointed!
This incredibly cheap earbuds offer a decent sound and mic quality, obviously not the top notch. But totally depends on your priorities, right! They look fine, comfortable enough in the ear and deliver a fine performance.
You can totally justify buying three pairs of these in an year instead of a $40 pair that lasts only 5 months. Your choice!
Pros
Incredibly cheap
Decent sound quality,

Fits very well
---
15. Razer Hammerhead V2
This one is the predecessor of Hammerhead V2. So, you can expect good sound and comfort from Razer Hammerhead V2 earbuds. Also, the anti-tangle flat cord is something you can root for.
Worth mentioning, the build quality is superb thanks to the 10mm dynamic drivers and the mic quality is also fine.
Though it lacks an in-line control unit but the rest of it makes it a good option for on-the-go gaming!
Pros
Flat anti-tangle cord
Nice sound quality
Good Build
Cons
Lacks In-line Control Unit
---
16. Turtle Beach
Commonly known as the Call of Duty earbuds, the Turtle Beach earbuds deliver good sound performance in its price band.
The cord is made with braided design making is theoretically impossible to break but they do tangle a bit. The earpiece design is made keeping in mind the maximum stability but they don't fit that well for different people.
Specially made keeping in mind the Play Stations but they also work well with other devices. With everything said, this one becomes the last entry on our best gaming earbuds list of 2020.
Pros
High sound fidelity

In-ear stability
Dual Braided cord
---
Gaming Earbuds vs Headphones
Having a great audio is important for gaming. But, let me clear a myth for you first. Most of the gamers prefer using regular headsets and criticize earbuds for being less powerful and lacking depth. But guys, that's not the case anymore!
A lot of brands like Razer, Mad Catz etc have made so good quality earbuds which can give a tough competition to gaming headsets especially when it comes to value for money.
Our very own Lew from UnboxTherapy explains why you should choose gaming earbuds over headsets. Watch this video to understand.
When it comes to Gaming, you definitely cannot compromise with sound. With more powerful handheld gaming consoles being launched, the trend of gaming-on-the-go is sweeping the new generation of the gamers. And being a gamer myself, I know the stare that you get when you play games in public with sounds ON. Yeah, I have been through that too, my friend!
And that's not it, wearing those bulky, colorful headsets with blinking LEDs make you look alien more than a passionate gamer. Unlike the regular headsets, in-ear headphones are lighter, comfier and more sporty too.
It's clear that for an awesome gaming experience, the best option is to get yourself a pair of good earbuds. But the problem is there are a lot of models available in the market which makes it too difficult to choose.
Buyer's Guide: Choosing the Perfect Gaming Earbuds
Before you make your decision to buy a pair of earbuds, do you know what are the things that you must check out in an earbud? Well, I know that's confusing but don't worry, I am here to help!
Here are the most important things that make a gaming earbud better than the others.
Drivers
A Driver is that tiny speaker-like unit in the IEM (In-Ear Monitor). The size of the driver unit plays an important role in the sound output and quality. Earbuds are available with drivers ranging from 14mm to 7mm, each having there plus and minus points. Particularly for gaming, at least a 9mm driver is needed, but if you want to have a fuller sound experience you can opt for a larger unit. But that doesn't mean the larger the better as the sound quality matters in the end.
Frequency Response
Another very important aspect of any earbud is the Frequency Response. See, the earbuds basically reproduce the sound and frequency that was recorded, be it music or background score or sound effects. The range of frequencies that the earbuds can reproduce called Frequency Response.
It is actually the range from the deepest bass frequency to the highest treble frequency that can be produced by the earbuds. A set of earbuds with good frequency response should produce bass, mids and treble equally good. Generally, 20 – 20000 Hz frequency response is considered okay as it is the audible frequency range.
Noise Cancellation vs Noise Isolation
If you play in tournaments or even with friends at your home, I am sure you have faced all kinds of distractions while listening to the important voice commands in games like CSGO etc. To avoid all the distracting noises, you need noise canceling gaming earbuds.
There are two ways that earbuds use to solve this problem i.e. Noise Cancellation and Noise Isolation.
Noise canceling earbuds use the microphone to listen to the outside sound and produces counter frequency to cancel the noise so that you only listen to what you are supposed. While Noise Isolation method simply seals the earbuds in ears such a way that outside noise remains outside and inside audio remains in.
Noise Cancellation gaming earbuds have better performance but they are expensive while noise isolation earbuds are cheaper and work satisfactorily.
Ergonomics
The ergonomic design ensure better comfort for the ear. And if you play long run mission games for hours, then wearing earbuds all the time could be painful. Many earbuds manufacturers have taken a clear notice of this problem and have been offering earbuds with better in-ear stability making sure it fits very well according to your ear.
Such ergonomic designs include curved extension in-ear grip, over-the-ear hooks and different size of replaceable earbuds to fit every ear. So, you must choose the gaming earbuds with an ergonomic design that have precisely size tips for your ears.
Durability
The common problem with earbuds is that they can break easily. Personally, I have had earbuds that did not even bear with me for just 3 months. They would not break but just stop working (erghhh… I hate it). Actually, durability depends mostly on the material used and the cord design.
The wires inside are really very thin and they might not be able to keep up with all the tangling, stretching and dropping. So, make sure you buy fairly durable gaming earphones with good build quality. And that cannot be measured until used practically, I personally depend on customer reviews.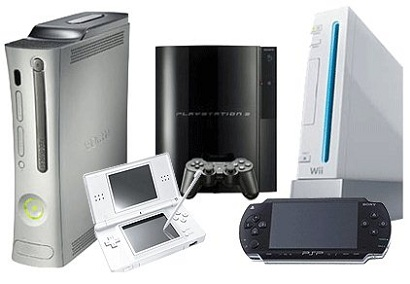 Support
Another thing to consider before buying headphones is how many devices they support. If you are about to invest $25-50 then make sure the earbuds are compatible with most of the playing devices like PS4, Xbox, laptop and even more.
The most common issue that people are seen reporting is that earbuds work most of the time with different devices but the mic does not. Yeah! It has happened to me as well. This occurs due to the non-compatibility of the universal jacks that work differently on different devices like PS4 and Xbox.
So, remember the more supported devices, the more games you can play with sound! Got me?
Conclusion
With everything said, you must have understood why a nice set of gaming earbuds are ideal for on-the-go gamers. They are incredibly portable, comfortable and even sporty enough to wear in public.
If you want to go by my personal recommendation, I would suggest you buy
Tt eSports Isurus Pro
– the overall best earbuds for gaming – if you want great audio as well as a mic. For those who can afford good, you can go for
Razer Hammerhead Pro V2
. And among the inexpensive ones, I would suggest buying the
Roccat Syva
.
While most of the in-ear gaming earphones don't really compromise with the audio experience considering the size. But some of the advanced features like spatial surround sound and RGB lighting can only be found in the full-sized gaming headsets.
Still, a good earbud will definitely meet all that you want in your audio experience.