Its 2023 and we are seeing a lot of new custom controllers being designed for gaming. But, there's one controller which was really ahead of its time – Steam Controller.
Released back in 2015, I would say its reception wasn't very welcoming, but, the company sold 1 million Steam controllers within one year of its release.
I am Philip Lyons, a game developer by profession but a crazy gamer at heart, and here's my review of the Steam controller after using it for 6 weeks regularly!
My Steam Controller Review: Here's My Thoughts and Opinions
Though I have been playing Steam games for years now, I never felt the need to get my hands on this Steam controller. Because my Xbox One controller does the job very well for my PC gaming needs. But, a few weeks earlier, one of my friends literally forced me to try the Steam Controller. And, man it is worth the shot!
Here's a quick look at what the Steam controller offers to gamers.
Steam Controller Specifications
Analog stick
Dual trackpads
Wireless or wired (dual mode)
Dual-stage triggers
Configurable controls
Accelerometer and gyroscope sensors
HD haptics
Local multiplayer capability
USB 2.0 through Micro USB port
At the very first look, the Steam controller is strikingly different from the regular game controllers. Yep, they have replaced the direction pad and one thumbstick with two high-resolution trackpads.
Actually, the idea behind redesigning the controller with trackpads was to give a mouse-and-keyboard like experience right on the controller itself. With adjustable sensitivity and haptic feedback, this approach seemed quite promising.
Though it is quite a futuristic idea, let me tell you honestly my initial few days with this controller were really confusing (even irritating at times).
Also, the face buttons are shifted downward on the right side which is weird for any grip style. And that was the reason a lot of gamers rejected the Steam controller calling it "weird".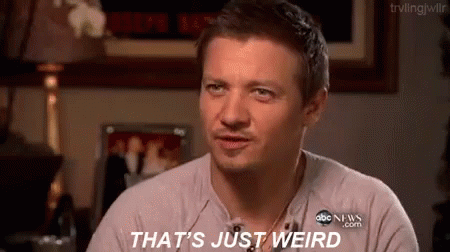 The Trackpads: Are they really weird?
Unlike other gamers, I was patient enough and it took me 2-3 days to adjust to the new touch-sensitive trackpads. Once this threshold period was gone, now it feels pretty smooth and in fact better than regular controller during a number of strategy games.
Both the trackpads are highly accurate when it comes to tracking the motion of fingers. The right trackpad almost feels like the regular laptop trackpad and makes up quite well for the mouse.
As far as design is concerned, the left trackpad is made to look like the traditional D-pad but it works just like the right trackpad.
Both the trackpads are fully customizable and can be used in different configurations. The haptic feedback feels excellent and makes up for the lack of tactility which we all used to with analog sticks.
This haptic feedback is crucial for action games, as it presents a convenient way to get the feeling of how far you're moving your virtual stick without the help of on-screen indicators.
What's included With Steam Controller?
I bought the Steam controller after seeing more than 2500 reviews on Amazon and it was delivered within a couple of days. The box contained a number of accessories which make it almost ready to use out of the box.
Following are the things included with the Steam controller inside the box.
The Steam Controller
Two AA batteries
Bluetooth USB connector
USB cable
Setting up the controller is not much of a task. Just pop the back cover of the controller and push in the AA batteries. It's oddly satisfying how they just snap in their respective slots.
Once your batteries are in, connect the USB Bluetooth receiver, push the power button the Steam Controller and voila, you can start using it right away.
Pros & Cons of Steam Controller
✅ Touchpads add a new dimension
✅ Gyroscope and Accelerometer
✅ Able to play strategy games
✅ Solid buttons and Analog-stick
❌ Tiring during long gaming stints
❌ Small buttons
Steam Controller Price: Here's How I saved $20!
Steam Controller
Experience a new level of precise control for your...
Features dual trackpads, HD haptic feedback,...
Dual trackpads allow for 1:1 absolute position...
Dual-stage triggers can be used as analog,...
Each of the Steam Controller's input zones and...
Last update on 2020-03-20 / Affiliate links / Images from Amazon Product Advertising API
As I mentioned earlier, I got the Steam controller on Amazon and it is priced at around 75 dollars. Even at this price, it's cheaper than the Xbox Elite Controller but certainly costlier than the DualShock4.
But I got it a discount of around 20 bucks and here's how you can also avail the same if you buy this Steam controller now.
I am sure you must be having an old Xbox one wireless controller (or some other gaming accessory) and now you are looking to switch to the Steam controller. Actually, Amazon has listed the Steam controller as eligible for 'trade-in savings'. And to save some money, I traded-in my friend's old Xbox one wireless controller (which he rejected after switching to Steam) and I got a discount of $20.53. Yayyy! 😀
If you are having a spare controller, you will also get a discount from 1 dollar to whopping $47 depending on what you are trading in for the Steam controller! What a bargain, isn't it?
Steam Controller vs Xbox Controller
The Steam Controller is a more advanced gamepad than that offered by Microsoft and PlayStation, but the input solution is still in its infancy stage. I've also come to the conclusion that while it's neat in some PC games and can absolutely be used in others where a typical gamepad would be deployed, there are also some things Microsoft's Xbox One controller is simply better at.
Here's a quick comparison between the Xbox and Steam controller:
| Feature | Xbox One | Steam Controller |
| --- | --- | --- |
| Wireless | Bluetooth | Supplied dongle |
| Wired | Yes | Yes |
| Number of buttons | 16 | 18 |
| Gyroscope | No | Yes |
| Accelerometer | No | Yes |
| Triggers | Two | 2x dual-stage |
| Feedback | Rumble | Trackpad Haptic |
| Analog sticks | Two | One |
| D-pad | Yes | Emulated |
| Trackpads | None | Two |
| Rear input | None | 2x back paddles |
Having used both the controllers personally, clearly, the Xbox one controller gives better ease of use with more of a regular grip which you all have been using for years now. On the other hand, the Steam controller does feel weird during the initial use.
As far as the features are concerned, the Steam controller offers gyroscope and accelerometer which comes handy while playing motion sensing games.
Also, I particularly liked the implementation of haptic feedback instead of the standard rumble motors on the Xbox controller. During long hours of gaming, the rumble feedback can be stressful for hand muscles while the haptic feedback is much subtle (although the intensity can be adjusted).
Where Xbox One controller defeats Steam controller? See, in case the Steam controller is not your cup of tea then Microsoft's own Xbox one controller is great for any Xbox title, particularly for FPS games. Though, I suggest you go for the Elite variant which offers a lot in terms of customization, re-mapping, and design!
Talking about the price, Microsoft's Xbox Elite Controller will cost you more than $100 while the Steam controller is cheaper at around 75 bucks despite the dual trackpads, gyroscope, accelerometer and what not!
Using Steam Controller on Xbox One
Now, this is the real question. Can you use the Steam controller on Xbox One or PS4? For that, you have to first understand that the Steam controller was meant to work with Steam Link in Big Picture Mode or with PCs. So, 'directly' you cannot use the Steam controller on Xbox One or PS4.
But there's always a workaround 😛
As we know the Steam Controller is totally compatible with PC and you can stream your Xbox game using PC, there's a simple way to use the Steam controller on Xbox One. Check out the video below to know the step by step process to connect the Steam controller on Xbox One.
Conclusion: Is Steam Controller worth it?
In my opinion, the Steam Controller is definitely worth a shot if you frequently use the keyboard or mouse and want an easier way to do the same. I would also recommend this Steam controller to those who play strategy games!
Complete with gyroscope, accelerometer, and trackpads, the Steam controller is a good choice. But for those who are into first-person shooting games, I seriously find it uncomfortable and weird.
Steam Controller FAQ
Is the Steam Controller any good?
Yes, it is pretty much worth the price you pay for it. It is very well designed with a lot of high functionalities. The programmable buttons and its overall features really proves to be a better substitute for a keyboard and mouse.
Does steam controller have gyro?
Yes, Steam Controller does have a gyro meter. By default, it's turned off but you can turn it on from the in-game Steam menu.
Is Steam controller good for FPS?
It's a proven fact that steam controller works much more better for FPS games than any other controller, but it cannot replace keyboard and mouse in real.
Can you use steam controller on iPhone?
You can use steam controller on iPhone using the steam link app for iPhone. All you have to do is just tap 'connect the Bluetooth controller button' on the screen, and pair your controller to your iPhone or iPad.
Overall Rating -

8.6/10
Steam Controller Review
Overall, the Steam controller is a good PC game controller with a good design and lots of programmable buttons and yet it comes at an affordable cost. Just a little word of caution here is that the initial few days with this controller will be irritating but it gets better and better as you get used to it.